Smog Test & Repairs Fontana, CA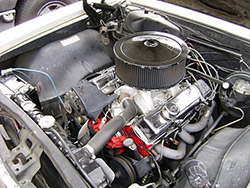 We are the go-to company for vehicle owners seeking a reliable provider of specialized services such as smog test and repairs. We have more than 8 years of experience rendering these services to car owners from Fontana, Claremont, Upland, and other California cities. Through the years, we have earned the respect of countless clients and the admiration of peers, making us one of the state's most reliable smog testing and repair companies.
We are an accredited smog test and repairs center that can offer professional and results-oriented services. Our certified technicians are the best at what they do, and they are properly trained to perform these highly technical jobs. So dodge the hassle of failed smog tests by calling us today!
Why Undergo Smog Tests and Repairs?
Aside from being a requirement for older vehicles as per California Department of Motor Vehicles' rules, undergoing smog tests twice a year will also help you save on maintenance cost because the issues are addressed once your car fails the smog test. As it is, a well-maintained car will also help protect the environment because of lesser emission of harmful gases, which is the case with vehicles that are ill maintained and fail smog tests repeatedly.
Our company offers reliable smog test and repairs so vehicle owners can avoid the hassle of having to repeatedly fail such important regulatory test. Our experience is your ultimate guarantee that we know what we do, and we're good at it. Rest assured that the next time you subject your car for a smog test, you can expect to pass it without a hiccup.
We Are CA's Best Smog Test and Repair Center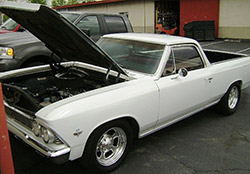 SEI Auto Repair Specialists is considered as one of the state's most recognizable and trusted service providers of smog test and repairs servicing Fontana, CA and nearby locations. We are an approved "Star Smog Station" and also allowed by the state to accept the consumer assistance program. The program provides funding for car owners so they can have their failed smog vehicles repaired in our facilities.
We have state-of-the-art smog testing facilities – from smog test equipment to facilities needed for car repairs and tune-ups. All these ensure that your car will become compliant with state laws on smog tests. If you have a car covered by the law, bring it to our station, and we will perform the necessary tests. We can perform diagnostics, updates or upgrades, and repairs, depending on your vehicle's needs.
Personalized Auto Services
At SEI Auto Repair Specialists, we offer personalized service to all our clients, whether they're from Fontana or a nearby city. From providing smog tests to helping clients in the repair or compliance with California DMV's rules, we will help them have a hassle-free experience. Our personnel are all trained and certified, so you can expect quality workmanship and efficient solutions to your car's problems.
Comprehensive Services
The good thing about us is that we also offer other auto services aside from smog tests and repairs. So if your car needs other repair services, you don't have to look for another auto shop in the area. We offer convenience, reliability, and fast service courtesy of our expert crews and auto technicians.
Please call 909-982-7272 for inquiries.
We Provide Services to The Following Cities and Towns in CA: